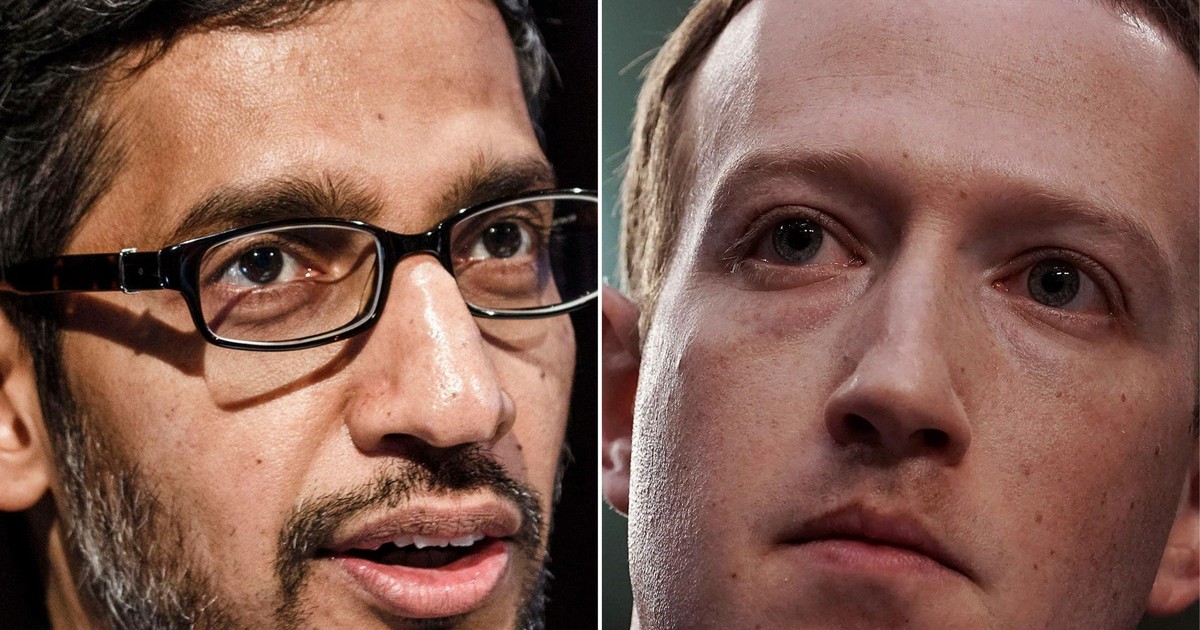 Facebook boss  Mark Zuckerberg and his counterpart at Google, CEO Sundar Pichai,
secretly struck a deal in 2018 to carve up the digital advertising market between the
two tech giants, according to newly revealed allegations top state law-enforcement
Previously, it was reported that the deal was signed by Zuckerberg's No. 2, Facebook
COO Sheryl Sandberg, who moved over to the social network after a stint heading up
Google's online ad sales team, according to the allegations in a lawsuit by a group of
state attorneys general.
But according to newly unredacted court filings, Zuckerberg and Pichai also signed
off on the backroom deal in 2018, which allegedly guaranteed Meta subsidiary
Facebook would both bid in — and win — a fixed percentage of ad auctions, according
to court papers.
Read Also:Mark Zuckerberg loses $6 billion in a day after epic Facebook outage
The original complaint had alleged that Google reached out Facebook after the social
media company emerged as a powerful online ad rival in 2017. The two tech
behemoths then allegedly struck "an unlawful agreement" to give Facebook
"information, speed, and other advantages" in the ad auctions it ran in exchange for
the social network backing down from its competitive threats.
The newly revised, unredacted version of the lawsuit, which was refiled on Friday,
also specifically alleges that Sandberg helped negotiate the agreement before
bringing it to Zuckerberg, who approved the deal. Sandberg is said to have lobbied
her boss to okay the agreement, calling it a "big deal strategically."
"We're nearly ready to sign and need your approval to move forward," Sandberg and
her team told Zuckerberg in an email cited by Politico.
While the names of Zuckerberg and Sandberg are redacted, their titles are not.
"Facebook CEO [REDACTED] wanted to meet with COO [REDACTED] and his other
executives before making a decision," says the complaint.