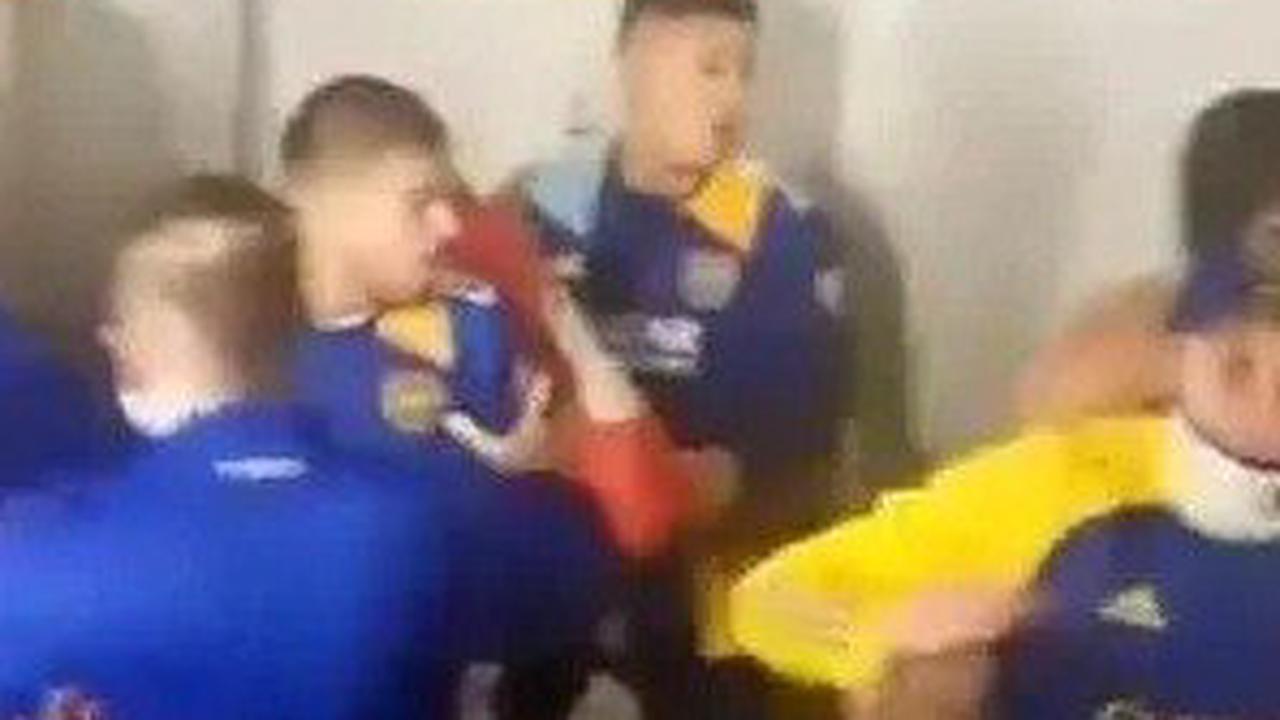 Former  Manchester United  defender Marcos Rojo has been handed a five-match ban
and an £18,000 fine for his involvement in Boca Juniors' tunnel brawl with rivals
Atletico Mineiro following their controversial Copa Libertadores defeat.
Boca Juniors' players were involved in a sensational bust-up following the defeat and
Rojo was seen punching a member of security.
The 31-year-old was also reportedly captured tearing a fire extinguisher from the
wall and lifting it above his head before he was calmed down and urged to drop it by a
coach, according to the Manchester Evening News.
Read Also: Hungary slapped with two-match stadium ban and massive fine
After a lengthy investigation, CONMEBOL has decided on a punishment for every
the individual involved and have handed former Red Devils defender Rojo the five-match
ban and a hefty fine.
'Suspend the player Marcos Rojo for 5 (five) matches,' a CONMEBOL statement read.
'This sanction is must comply with the provisions of Articles 73 and following of the
Disciplinary Code of CONMEBOL.
'Likewise, the Player Marcos Rojo has imposed a fine of USD 25,000 (twenty-five thousand US dollars).
The amount of this fine will be automatically debited from the
amount to be received by Club Atletico Boca Juniors, in respect of Television or
Sponsorship rights.'
Boca was left incensed after a goal from Marcelo Weigandt was controversially ruled
out by VAR in the second-leg of their round-of-16 tie against Brazilian side Atletico
Mineiro.
The match went to penalties where Boca was defeated 3-1 and the evening soon
descended into chaos as the Argentine side tried to break into the Mineiro dressing
room before later clashing with police, who were forced to use tear gas in response.
Reports in Argentinian media outlet La Nacion suggested that events took a turn for
the worse when Sergio Coelho, President of Atletico Mineiro, provoked the Boca
players from the doorway of their dressing room.
http://nationalsportslink.com.ng