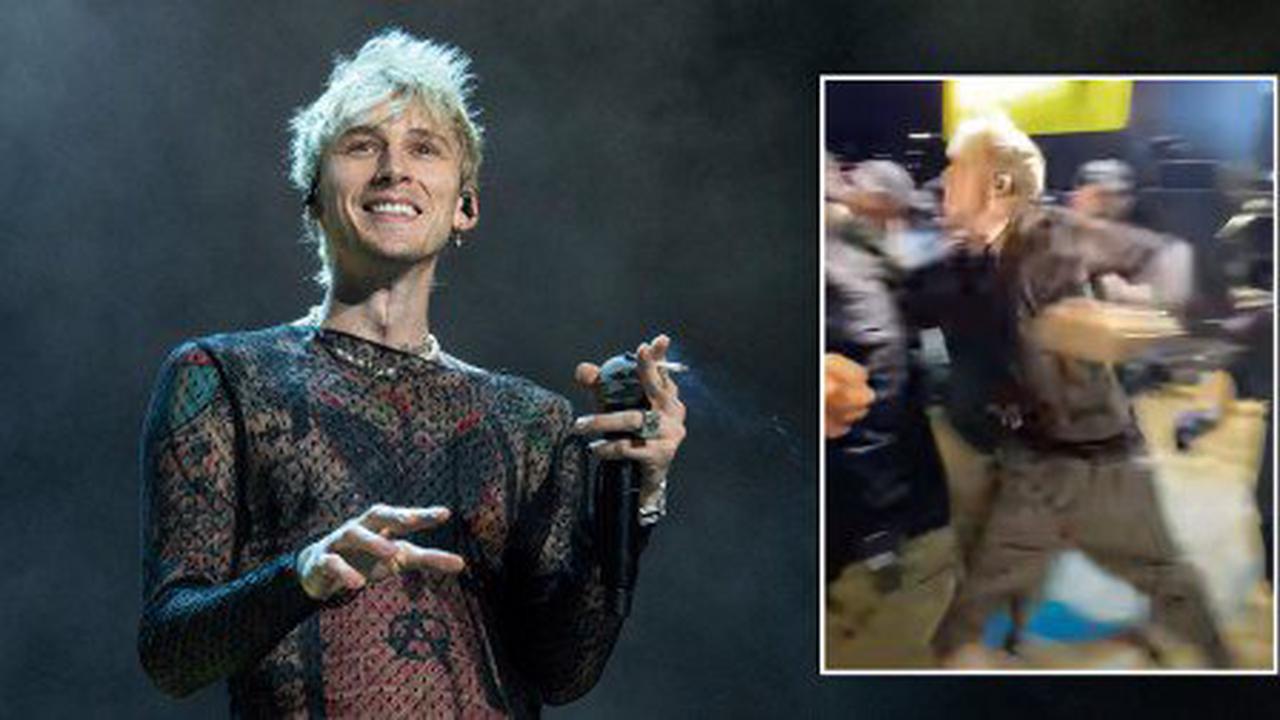 Machine Gun Kelly got physical with a fan after being booed off the stage.
It's been a dramatic few weeks for MGK, what with Conor McGregor going for him at
the MTV Video Music Awards and him starting a feud with Corey Taylor, and it's
come to a head with an apparent physical altercation with a concert-goer at the
Louder Than Life Festival.
The 31-year-old, real name Colson Baker, was headlining the festival in Kentucky
when he jumped off stage to join fans at the front of the stage.
It seems that an unidentified fan made his way over the railing and managed to push
Machine Gun Kelly, with the Bloody Valentine singer pushing him back.
Read Also:Bjornsson wants to fight UFC star Conor McGregor again
MGK appeared to throw a punch as security dragged the man away, although it's
unclear if he made contact.
The gig was further plagued by controversy as one viral video showed fans booing
MGK and chanting 'you suck'.
MGK dismissed the booing by sharing a fan's video where the crowd was cheering
and singing along, and tweeting: 'i don't know why the media lies in their narrative
against me all the time but all i saw was 20,000 amazing fans at the festival singing
every word and 20 angry ones.'
http://nationalsportslink.com.ng