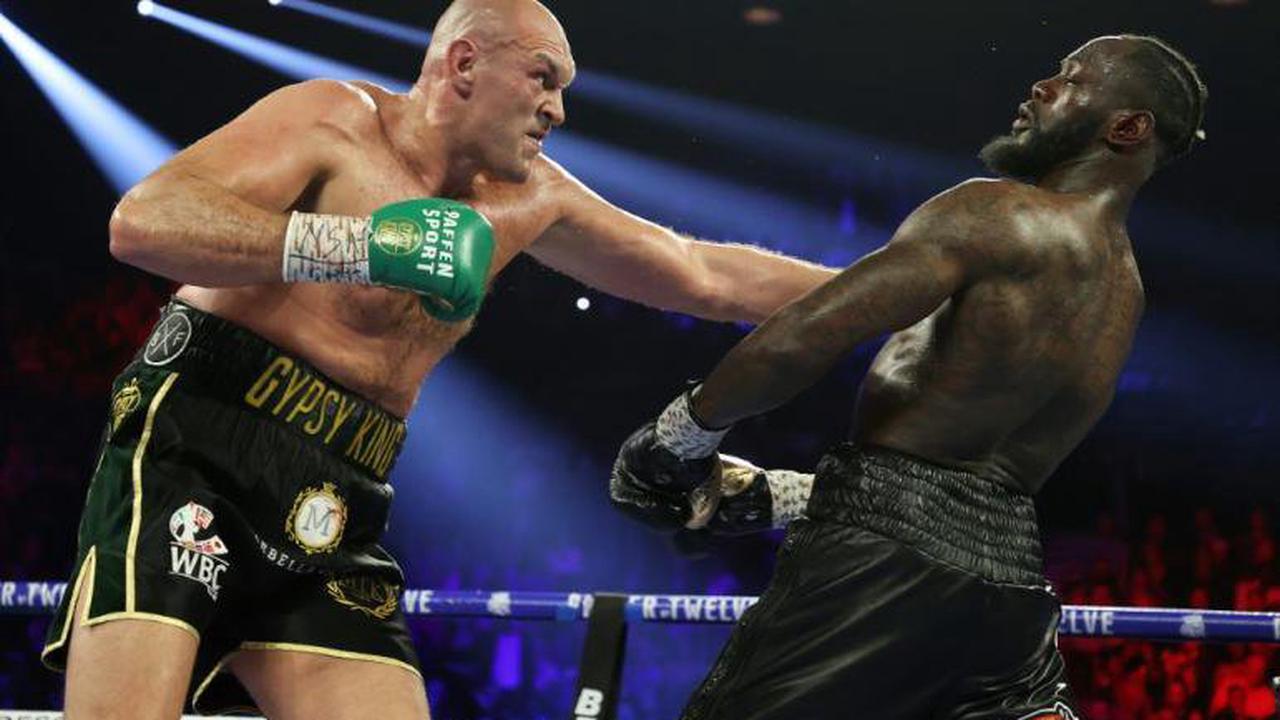 Tyson Fury has vowed to end Deontay Wilder's career,  An angry Tyson Fury came
out today to address the glove-tampering rumors from his last fight against
Deontay Wilder last February. The conspiracy rumors say that Fury (30-0-1, 21 KOs)
had tampered gloves for his rematch with former WBC heavyweight champion Wilder
(42-1-1, 41 KOs) on February 22 this year, a fight in which Deontay was knocked out
in the seventh round.
Read Also:Manny Pacquiao is defeated by Jordanis Ugas on his return to boxing
The Gypsy King annihilated Wilder in bout No 2 back in February 2020.
The Bronze Bomber came out with a stream of ridiculous excuses for the defeat
afterward – one of which was Fury having had 'egg-shaped' knuckle-dusters in his
gloves.
Pre-fight footage eventually emerged of Fury having his hands wrapped and they
were unsurprisingly metal-free.
And the Brit has poked fun at Wilder ahead of their third bout on October 9 in Las
Vegas. The 33-year-old told Volume Sports: "This time, please double check my
gloves for knuckle dusters and knives before the fight.
"Because I have a terrible tendency for sticking two dusters on each hand before
fights. It's terrible."
As well as the duster quips, Fury also revealed he thinks he'll force his 35-year-old
opponent into retirement.
He added: "I'd hate to be Deontay Wilder right now.
"When I put that final nail in his coffin, it's retirement – bye bye b**** Wilder.
"He used to be a gladiator. He met the old, fat 'Gypsy King' – knocked him spark out in
seven rounds." Fury has faced criticism for his perceived lack of preparation for his
unwanted third showdown with Wilder. But he is unconcerned.
http://nationalsportslink.com.ng