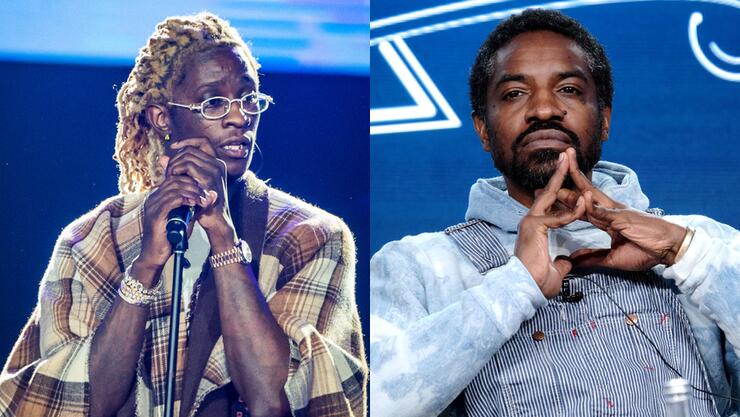 Atlanta, Rapper Young Thug Faces Backlash For Disrespectful Andre 3000 Comment
Young Thug is being dragged on Twitter, and Andre 3000 fans are leading the charge.
An interview with Thugger has gone viral on social media after OutKast followers caught wind of what many
took as disrespect toward Dre. While speaking on T.I.'s Expeditiously podcast earlier this week, the 29-year-old
rapper seemingly downplayed Dre's impact on hip-hop and went as far as to imply that the 45-year-old icon
is stuck up.
Read Also:Just In: US Rapper Lil Wayne hit with federal weapons charge
The conversation began when Tip asked the "Hot" musician whether his infamous Jeffrey dress was inspired by
Andre 3000 — who made similarly eccentric fashion statements during his prime — to which Thugger responded:
"I only did that for my generation, though. I can't rap you two Andre 3000 songs. I ain't never paid attention to
him. Never in my life."
Taken aback by the slight, T.I. challenged Slime's dismissal of Dre's influence and likened his greatness to that of
Elton John, with whom the Atlanta native has also collaborated.
Young Thug's reply was even more bizarre: "But the difference between Elton John and Andre is – to simplify it –
Elton John likes to kiss a—, and Dre likes his a— kissed."
http://nationalsportslink.com.ng