The Delhi Capitals (DC) announced today that Karnataka leg-spinner Pravin Dubey will replace Amit Mishra
in their squad for the 13th edition of the Indian Premier League (IPL 2020).
The 27-year-old is a like-for-like replacement for Mishra, who suffered an injury while attempting a catch
off his own bowling earlier in IPL 2020 while playing against the Kolkata Knight Riders.
Read Also: Zlatan Ibrahimovic powered AC Milan to the top of the Serie A table
The veteran leg-spinner has undergone surgery for the tendon injury on his bowling hand and is currently
recovering from the same.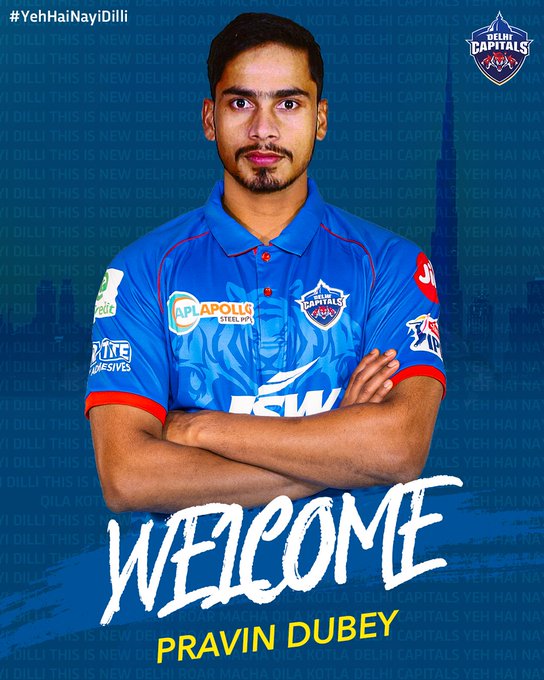 Dubey is in the UAE as a net bowler for the Royal Challengers Bangalore (RCB), so incorporating him into
the scheme of things shouldn't be too difficult for Delhi Capitals (DC).
http://nationalsportslink.com.ng